So this blog is about decisions for another character I've drawn, the one to the left. Just answer the polls, and put any other ideas and whatnot in the comments. Sorry about the terrible spacing. Dx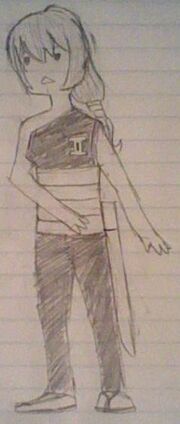 What color hair should she have?
What skin color should she have?
Ad blocker interference detected!
Wikia is a free-to-use site that makes money from advertising. We have a modified experience for viewers using ad blockers

Wikia is not accessible if you've made further modifications. Remove the custom ad blocker rule(s) and the page will load as expected.