Panic Station
Cover art for the single
Name
Panic Station
Artist
Muse
Type
Alternative rock, funk rock
Runtime
About 30 seconds (short)
3:04 (album version)
Played in
"Bling It On!"
Video

04:58

Panic Station (Official Video)

02:58

Muse - Panic Station Lyrics
Panic Station is a song written and performed by English rock band Muse from the album The 2nd Law. It is played briefly in the Camp Solace short, "Bling It On!" when Johnny was returning to camp in his money suit.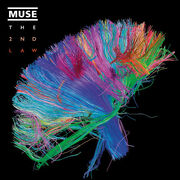 Ad blocker interference detected!
Wikia is a free-to-use site that makes money from advertising. We have a modified experience for viewers using ad blockers

Wikia is not accessible if you've made further modifications. Remove the custom ad blocker rule(s) and the page will load as expected.